Symbid is The Funding Network™
Where companies get funded and grow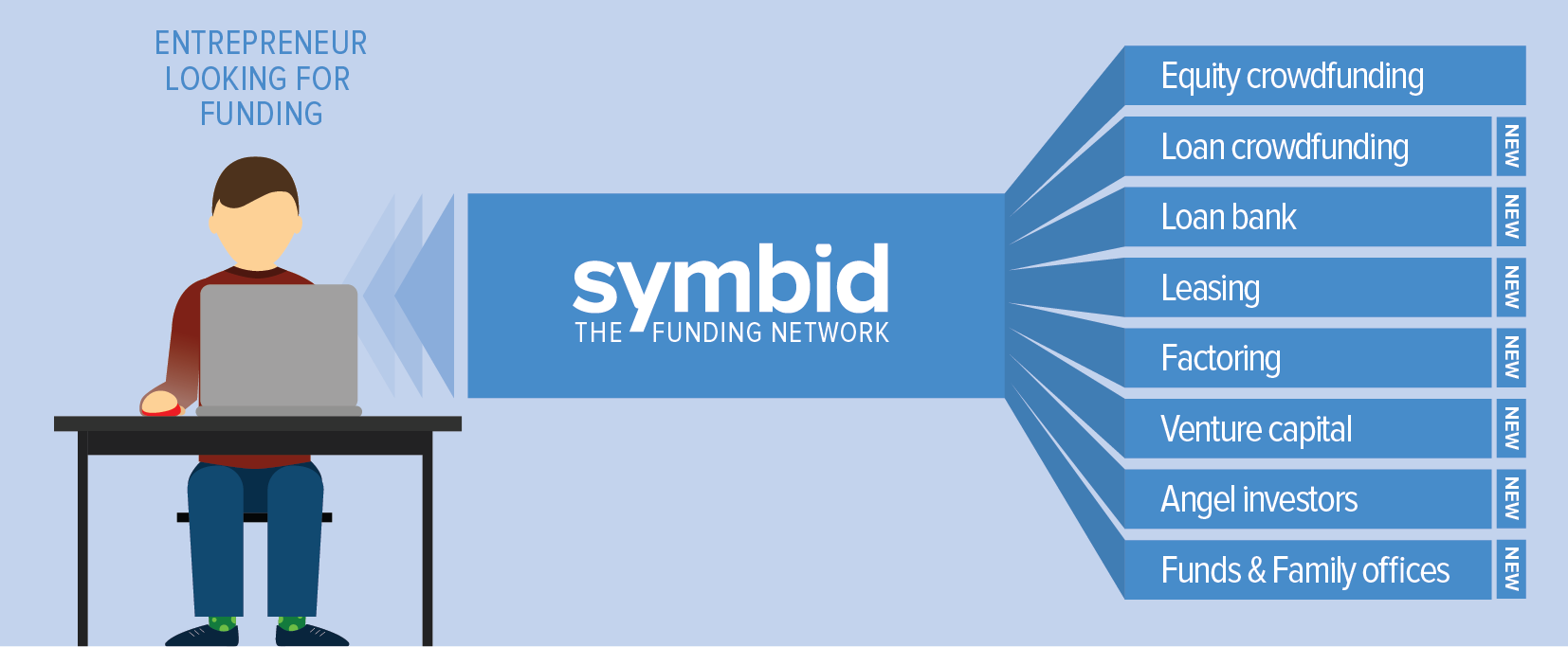 Our vision
People all over the world are becoming better connected, leading to cheaper, faster and simpler access to products and services. Yet the current flow of funding does not reflect this new reality.
The entrepreneurs and investors who form the small- and medium-sized enterprise (SME) backbone of our economies frequently experience obstacles and barriers when seeking to connect, fund and grow.
We must re-think our access to capital.
The Symbid solution
Our mission is to simplify the way small businesses are funded through efficient and transparent technology.
Founded in the Netherlands in 2011 as one of the world's first investment crowdfunding platforms, Symbid was early in identifying the need for data-driven SME finance and invested in developing advanced investing, monitoring and data tools. We used our early mover advantage in crowdfunding to push ahead with paradigm-shifting technologies that connect alternative and traditional finance with standardized data protocols. In March 2015, Symbid launched its solution to the SME funding problem: The Funding Network™.
The Funding Network™ gives entrepreneurs direct access to all forms of finance, while offering investors full transparency on the potential risks and returns of their portfolio – all made possible by our online investing and monitoring technology.

Korstiaan Zandvliet, Symbid co-founder and CEO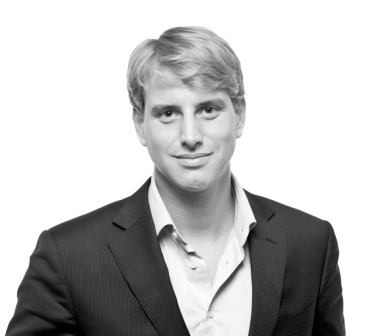 "Increasingly we're seeing entire industries being concentrated into single online destinations – termed 'go-to' platforms – disrupting and simplifying the way we live our lives.
When Spotify launched in October 2008, founder and CEO Daniel Ek's dream of 'frictionless' access to music seemed like the longest of long shots. His 'music-is-free' mentality was ridiculed by the established record companies. Now Spotify is the Netflix of music sites. What Spotify is to the music industry, Uber is to personal transportation, and Airbnb or Booking.com are to hospitality. But one industry in particular has remained resistant to the democratizing impact of the digital age, and that's finance.
Recent financial crises and stricter banking regulations means there's a vacuum in the life cycle of SME financing. This 'equity gap' is waiting to be filled by a centralized platform for alternative finance with standardized data protocols.
The so-called disruptive, horizontal, peer-to-peer models of Spotify, Uber and Airbnb are the next logical step for a financial industry still grounded in a traditional, vertical, offline way of operating.
Symbid used its early mover advantage in crowdfunding to push ahead with paradigm-shifting technologies that connect alternative and traditional finance, creating the most efficient capital market for private companies."
"The Funding Network™ by Symbid will be the most efficient capital market for private companies."
Maarten van der Sanden, Symbid co-founder and COO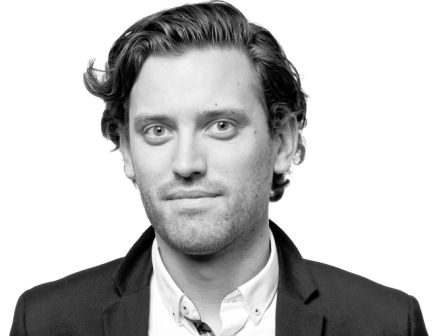 "Peer-to-peer finance is rapidly maturing into a viable source of capital for SMEs. This is not just because of the difficult financial climate in the wake of the 2008 banking crisis. The emergence of online funding platforms is also due to a deeper underlying desire among people, entrepreneurs and investors, to renew their markets, companies and lives with innovation. In our digital age of creation and collaboration, crowdfunding is really about putting ourselves back in control of our financial destiny.
Simply put, people are showing a strong emotional desire to invest in each other's futures. In this day and age, it is in the crowd we trust.
It never fails to amaze us at Symbid just how influential emotion is for the entrepreneurs and investors who come to work with us. This natural urge to be part of something bigger, to connect and collaborate with others in a socially responsible way, is at the very core of The Funding Network™. We hope to build a platform that is both functional and emotional, a kind of paradox that provides efficient financial solutions while satisfying our need for human relationships based on trust.
We believe that all types of enterprises and investors, however big or small, share the same need for a more bottom-up and democratic way of structuring the way we fund businesses. It is our mission to offer a continual flow of innovations that connect traditional and alternative finance, the institutions and the crowd. By doing so we are becoming the world's first online funding network.
All of this means Symbid is also a kind of paradox: a human-driven tech company. Whether you're an entrepreneur, investor or employee, we all wish to connect, fund and grow. That's why we work according to one principle: let's invest in each other."
"Let's invest in each other."
Robin Slakhorst, Symbid co-founder and CCO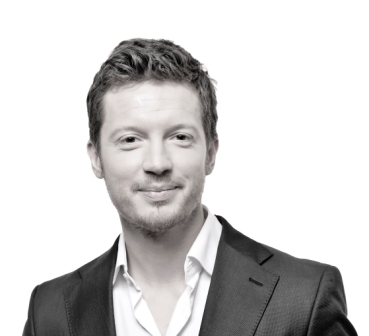 "We envisage the crowdfunding industry making a steady transition into a hybrid model in which individual, angel, micro-, meso- and macro-investors come together to provide growth capital for SMEs on a global scale.
This next step in online finance is all about efficiently connecting people based on standardized data protocols, in turn ensuring a more effective distribution of funds. Better information means better deals.
Our first step towards enabling a better flow of funding worldwide was the introduction of our investment crowdfunding platform in 2011. Being one of the first of its kind, Symbid used this early mover advantage to push ahead with paradigm-shifting technologies that break down the complexities of investing. By making The Funding Network™ as inclusive as possible we are able to connect entrepreneurs with all types of funding, traditional and alternative.
Through our user-friendly dashboard investors are creating, modifying and monitoring their investment portfolio with full clarity on the potential risks and returns. Entrepreneurs seeking investment upload their company's financial information based on standardized XBRL accounting data. By promoting a more transparent and efficient way of doing business we are creating a more effective capital allocation service.
In essence, The Funding Network™ is connecting the emerging 'crowd' of social investors with existing financial institutions in a horizontal, hybrid model. We see this as a logical step forwards for the financial industry in our digital age.
Symbid is making it quicker, simpler and more affordable to manage your financial assets as a private or institutional investor.
This is how funds will flow more freely."
"The Funding Network™ by Symbid enables funds to flow freely."